Booking directly on our website you get a 10% discount (Good breakfast option for €4)
Booking directly on our website you get a 10% discount (Good breakfast option for €4)
Booking directly on our website you get a 10% discount (Good breakfast option for €4)
Booking directly on our website you get a 10% discount (Good breakfast option for €4)
AIRHOSTEL TRANSPORT SERVICE!
AIRHOSTEL <-> BCN-AIRPORT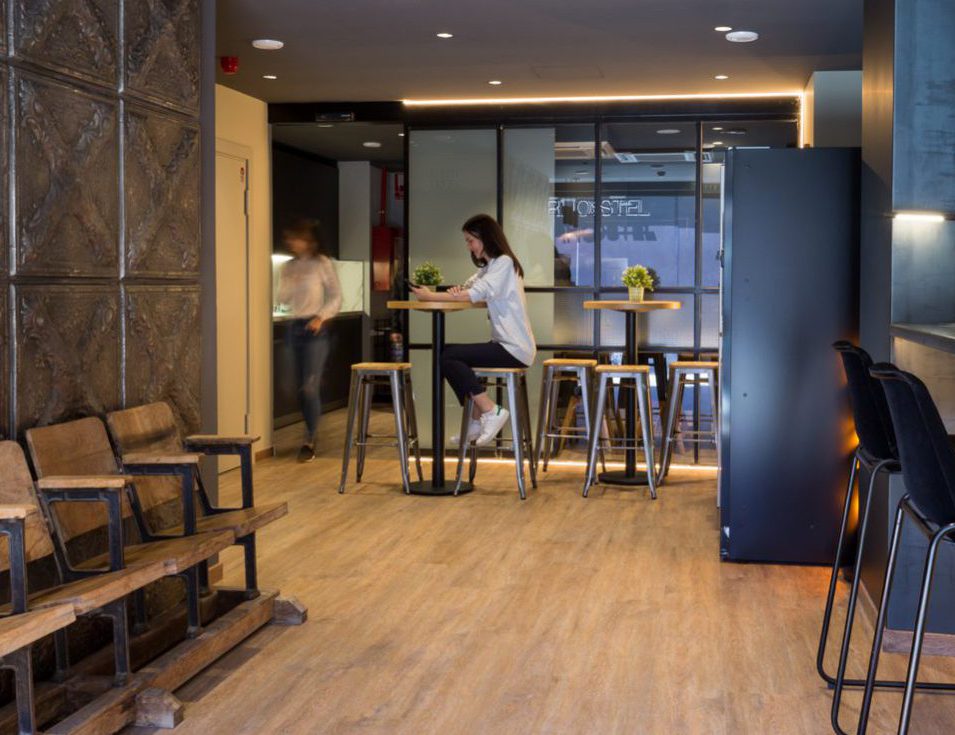 EXCLUSIVE LOWXURY IN BARCELONA
Have you lost your plane? Is your flight delayed or possibly canceled? Or just maybe you are a onboard flight attendance and your next flight is not long awaited? Stop, close your eyes. Count to ten. This is the exact time needed to separate you from sleeping in the uncomfortable airport chair to a high-end mattress. Sometimes, Paradise means a hot shower after a flight or after a thousand kilometer travel with countless hours in long lines and uncomfortable waiting room. Maybe the oasis is closer than you think, right where you need it. Located in the iconic city of Barcelona, the city which never sleeps, just in ten minutes from El Prat Airport.
Common areas
«All included" in your hands! Free Wi-Fi is in all areas, satellite TV, relaxing music, A/C system, laundry, vending machines, designer kitchen, terrace, chill out areas. There are more than ten different spaces where you can meet people from all over the world and share experiences. Become part of the story, become a protagonist of the novel! A picture is worth a thousand words. We invite you to visit our photo gallery if you haven't seen it yet.
View more